Who we are?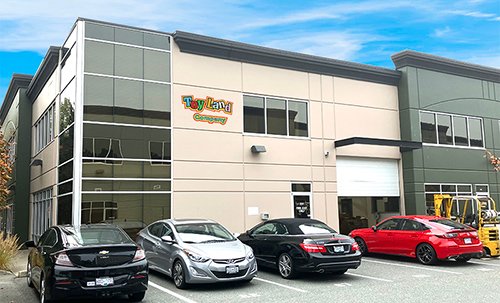 For over four decades, Toyland Company has distinguished itself as a leading importer in the Canadian toys and novelties industry.
Since our inception in 1978, we have experienced significant growth, thanks to the unwavering support and trust of our valued customers. To express our gratitude, we tirelessly explore global markets to bring you an extensive range of high-quality products at competitive prices.
Our website is designed to offer comprehensive product information while providing user-friendly navigation, making your shopping experience enjoyable and engaging. We consistently introduce new items to our catalog while phasing out older products, ensuring that our offerings remain fresh and up-to-date. We encourage you to visit us regularly to discover our latest additions.
Upon receipt, orders will be acknowledged within 24 hours and promptly shipped, reflecting our commitment to outstanding customer service.
Business hours:
Monday to Friday 8:30 am to 4:30 pm (PST). Appointment preferred but not necessary.
Address:
Unit #101, 17670 65A Ave, Surrey B.C Canada V3S 5N4
Comments or suggestions
Toll free: 1-800-668-6388
Phone: 1-604-876-5432
Fax: 1-604-876-TOYS (8697)
Email: info@toylandcompany.com